When it comes to residential roofing in Welland, ensuring the most significant degree of quality and protection for your property is critical.
At Welland Roofing and Siding, we specialize in providing professional residential roofing services that meet the unique needs of homeowners in the area.
Our expert crew uses high-quality materials and craftsmanship to ensure your roof can survive Welland's varied weather.
In this article, we will delve into the importance of investing in expert residential roofing services in Welland and how our team can help you achieve a durable and reliable roof that enhances the safety and value of your home.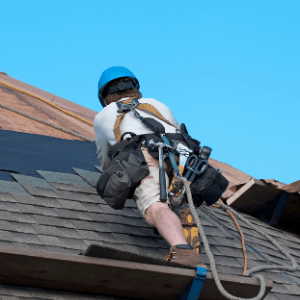 The Importance of Residential Roofing
Residential roofing goes beyond aesthetics; it serves as the first line of defence against the elements, protecting your home, belongings, and loved ones.
Welland's diverse climate, with significant winter snowfall and occasional storms, need a solid and lasting roofing system.
Protection from Weather Elements
Welland's residential roofs endure various weather conditions, including rain, snow, wind, and extreme temperatures. A professionally installed and well-maintained roof shields your home from leaks, moisture damage, and structural issues caused by water infiltration.
It serves as a barrier, blocking water from penetrating your home and potentially damaging your walls, ceilings, and possessions.
Energy Efficiency
An efficient residential roof plays a significant role in regulating indoor temperatures, reducing energy consumption, and minimizing heating and cooling costs.
Proper insulation and ventilation systems incorporated during installation enhance energy efficiency, making your home more comfortable year-round. Energy-efficient roofing materials can also help reduce your carbon footprint, contributing to a greener environment.
Key Considerations for Residential Roofing in Welland
To ensure the longevity and functionality of your roof in Welland, you should consider several crucial factors when it comes to residential roofing.
Weather Resistance
The challenging climate in Welland demands a roofing system that can withstand heavy snow loads and resist wind damage. We recommend using high-quality roofing materials like durable and weather-resistant asphalt shingles or metal roofs.
They engineer these materials to withstand Welland's climate conditions, ensuring long-lasting protection for your home.
Professional Installation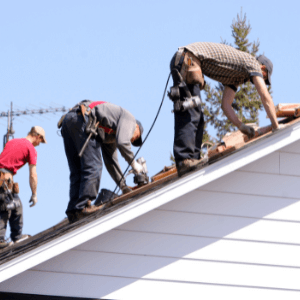 Choosing an experienced and reputable roofing contractor is paramount. A professional installation guarantees precise residential roof construction, ensuring adherence to industry standards and local building codes.
Welland Roofing and Siding takes pride in our skilled team of experts with extensive residential roofing installation experience.
Our professionals will assess your roofing needs, recommend the best materials, and ensure a flawless installation that will stand the test of time.
Regular Maintenance and Inspections
Regular maintenance and inspections are essential to maximizing the lifespan of your residential roof.
Professional roofers can identify and address minor issues before they escalate into major problems, saving you time and money in the long run.
Welland Roofing and Siding provides annual roof inspections, gutter cleaning, and minor repairs to maintain your roof.
Aesthetics and Kerb Appeal
Residential roofing contributes significantly to your home's overall appearance and curb appeal. Your property may stand out in the neighborhood with the right roofing materials, colors, and styles.
Welland Roofing and Siding offers a wide range of roofing options to suit your preferences, ensuring that your roof provides protection and adds beauty and value to your home.
The Benefits of Professional Residential Roofing Services
Investing in professional residential roofing services offers numerous advantages for homeowners in Welland.
Quality Craftsmanship
Welland Roofing and Siding is committed to providing the highest quality and craftsmanship.
Our expert technicians assure the longevity of your residential roof by using premium materials and industry best practices. With our expertise, you can have peace of mind knowing that your roof is in capable hands and will withstand the rigours of Welland's climate.
Enhanced Safety:
A well-installed and maintained residential roof eliminates safety concerns, protecting your family and possessions.
Professional roofers prioritize safety protocols during installation, repair, and maintenance, reducing the risk of accidents or mishaps.
Welland Roofing and Siding employs trained professionals to safeguard our team's and your property's safety during the roofing procedure.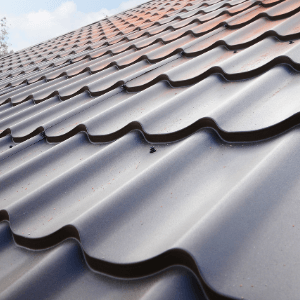 Increased Property Value:
An aesthetically pleasing and structurally sound roof enhances your property's curb appeal and value.
An attractive roof is a worthwhile investment that can pay off handsomely when you want to sell your property.
Welland Roofing and Siding's residential roofing services can boost your home's marketability and value, providing you a real estate edge.
Conclusion
Residential roofing in Welland is not merely a matter of aesthetics; it plays a crucial role in protecting your home from the elements and ensuring your family's safety and comfort.
Welland Roofing and Siding is a competent roofing company, so you can trust them with the care of your home. Our team delivers outstanding results through meticulous installations, regular maintenance, and repairs.
It would be best to consider investing in a reliable residential roofing system. Contact Welland Roofing and Siding today to schedule a consultation and let us provide you with the quality and protection your home deserves.