One major concern among homeowners in Welland, Ontario is the roofing for their homes. It shields you from the heat and cold by keeping snow, rain, and other types of precipitation off of our heads. However, do you take care of your roof?
You will need to keep your roof in good condition because replacing them can be challenging and expensive. So it is good to start maintaining it as early as possible.
However, you can take simple measures like clearing debris or doing other things that don't cost much to keep the roof in good condition.
You might also need to hire a roofing contractor. These professionals will come to your house for an inspection, advise things about your roof, and repair or replace them for you. You can find these contractors by looking online or asking around.
But if in case that budget is tight right now, to save money, follow these tips:
Clean the gutter
If leaves are building up on your gutters, remove them right away. Cleaning the gutters out regularly can also save your home from possible water damages.
If leaves and other debris have piled up, the water would be stuck and won't correctly flow out of your roof. They can also damage the trim and fascia and cause window frames to rot prematurely.
Spot damages
Be reminded to check your roof regularly, especially after heavy rain, hailstorm, windstorm, or other calamities. Check if there are damages, then treat any damages right away. Also, conduct an annual roof inspection to ensure you don't miss anything on your roof that needs attention.
Trim trees
Never let trees hang over the house. The fallen parts can fall inside your gutters that may cause the water to get stuck. There's a risk of its branches falling directly on your roof. To avoid this from happening, trim the tree parts that may fall on your roof.
Install ventilation and insulation
As you can already tell, water is the main threat to the longevity of your roof, but your roof needs protection from the heat too, and to do that, you should install proper attic ventilation and insulation.
If you acquire those, that will help you lessen your bills and lengthen your roof's lifespan.
Avoid ice dams
If you live in an area prone to severe winter storms, ice dams could form on your roof and cause leaks. Clear off any big chunks of ice or snow to keep water flowing off of the roof all year long.
Keep it clean
Have your roof professionally washed to the highest standards. Have someone knowledgeable about roof cleaning procedures clean it.
At Welland Roofing and Siding, we can give you the quality of cleaning services that you always wish to have.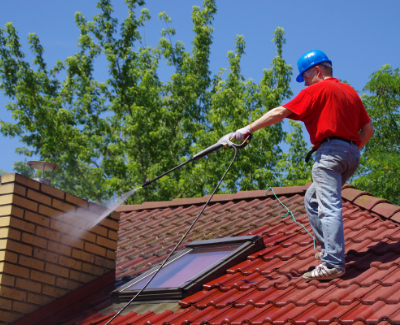 Reliable Roofer
If you spotted damages beyond your repairing skills, you could try to call a professional to help you with a roof replacement. This might be a job that's going to require more than doing the job with your own hands. It is better to contact a roofing professional who has the proper training and equipment to do it.
Welland Roofing and Siding is the company to call for roofing and siding installation and repair in Welland, Ontario. For further inquiries, contact our team of experts.