Potential buyers tend to look at and examine the whole house when selling a home. Eventually, they will inspect the roof to determine whether it is in good shape or needs replacing.
Replacing your roof may be unnecessary before you sell it, but it will get you a better price. And first impressions count in real estate. Buyers tend to choose well-maintained houses.
Potential buyers prefer to buy a house that doesn't need more renovations before they move in. So, you must hire a professional real estate agent to have better chances of selling your home.
Here are some considerations that will help you decide whether replacing your roof will work to your advantage or not.  
Advantages: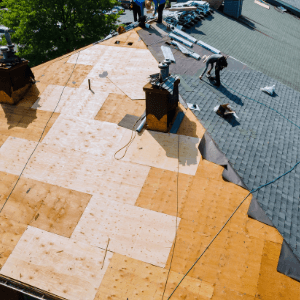 It will provide a higher value for the house. Beautiful houses are more in demand in the market. 
The aesthetic value of your house will increase as a result.
Will be avail to sell the house more quickly
When buyers learn that the roof won't need replacing for several decades, they are willing to pay more for the house.
Disadvantages:
There's a chance that the price of repairs will figure into the offer and end up costing you more than anticipated.
No one knows when the sale of the house will happen.
If the roof is undergoing repair, other parts of the house might also need it. That will cost you a lot.
Should You Replace Your Roof or Not? How to Decide
After you consider the pros and cons of your situation, you may be no closer to a definitive answer than you were when you started. If that's the case, it's time to consider some other options.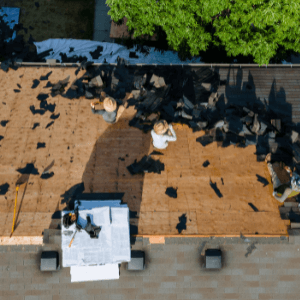 A roofing company in your area can look at your roof and tell you what repairs it might need. Your contractor may be able to fix things instead of replacing the roof entirely and stand behind their work. 
You can put a potential buyer's mind at ease by showing them the contractor's inspection report and guarantee.
What considerations should you make before deciding whether or not to get a new roof?
It's possible that weighing the benefits and drawbacks of a roof replacement won't lead you any closer to a decision than before. Then it's time to think about what else might work.
A local roofing company can look at your roof and tell you what repairs your roof needs.
Presenting paperwork like an inspection report and a guarantee from the contractor can do a lot to put the minds of prospective buyers at ease.
Welland Roofing and Siding—Your Reliable Local Roofer!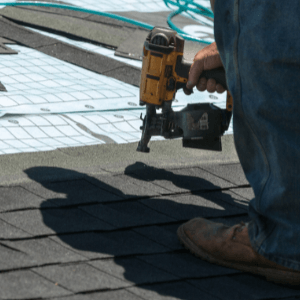 Welland Roofing and Siding is the best roofing company in Welland, Ontario. If you need help with roof repair or replacement, you can count on us as the best option.
Our professional roofers and siding installers have been in the business for over 55 years. Since we know what we're doing, you can rest easy knowing that your home is in safe hands.
You won't find another business like us that gives 110% to ensure their clients are satisfied with the result. We provide no-obligation cost estimates, so there's no reason to put off starting your project any longer.
To make an appointment, please call (289) 272-7152 or go online right away.