What do you think of when someone says "try metal" for roofing in Welland? Do you think about the old metal roofs from the 1970s that leak and have to be replaced every 10 years? Well, those days are over. metal roofs have come a long way since then and they're worth considering for your home.
Metal roofing in Welland is usually made of galvanized steel that comes in various designs and thicknesses. Other materials used for roofing in Welland include aluminum, stainless steel, copper, and zinc alloys.
This blog post will discuss the benefits of installing a metal roof on your home or commercial building.
Here are the many benefits of this well-sought-after material.
Metal roofing in Welland is more durable than asphalt shingles.
The longevity of a metal roof is more than two times longer than an asphalt roof. On average, metal roofs last approximately 40-70 years without being subjected to the harshest weather conditions, whereas you can expect asphalt roofs to last 20-30.
That means you can get a lot more years out of your roof while getting protection from the elements.
They offer better protection against hail damage.
Steel, zinc, or copper are common materials for a metal roof. This makes it amazingly stable and resistant to things like hail storms - which can damage homes with shingles easily.
Hail storms can pound on roofs with shingles until they eventually wear away, but metal can easily handle this strain.
They resist fire and can withstand high winds up to 140 mph.
Metal roofs can withstand high winds and fires that typically cause shingles to burn or blow away.
Metal has reflective properties.
This keeps your home much cooler in the summer and warmer in the winter, helping to save on energy costs.
Reflectivity means that the roof will reflect heat, will not absor it, making the roof cooler.
This translates to lower energy costs in the summer and winter.
Metal roofing in Welland is recyclable.
Metal roofing that has seen its best years can go throughthe recysling process and reused, which makes it a more sustainable material.
It's great for our environment because it reduces the amount of waste that goes into landfills. Once they get into the recycling plant, they can return to their original form through recycling and reused several times instead of being thrown away.
When it comes to roofing materials, metal is a great choice. It's durable and lasts for decades without the need for replacement. Even if you live in an area that sees many hail storms or heavy winds, metal roofs can take everything thrown at them with ease.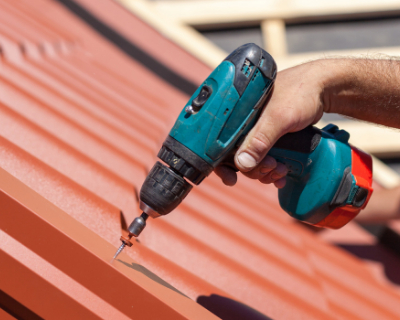 Looking for a new roofing in Welland? Look no further than a metal roof . They can withstand intense weather conditions, consider going with.
Metal roofs offer so many benefits over traditional shingle roofs. Not just saving money on installation costs, but there's durability and longevity down the line!
So, whether it's metal roofs or shingles, you know that you need to hire a reliable roofer. The process can be confusing, but look no further!
Welland Roofing and Siding has been in business for over 20 years and we've seen it all. We're here to help you understand your options. This will help you make an informed decision about how best to protect your family's most valuable asset - their home!
Our expert team of roofers are ready to help with advice on what will work best for your home. You can also get a free estimates . Our service area covers Welland, St Catharines, the Niagara region and surrounding areas . Call today or book online now!